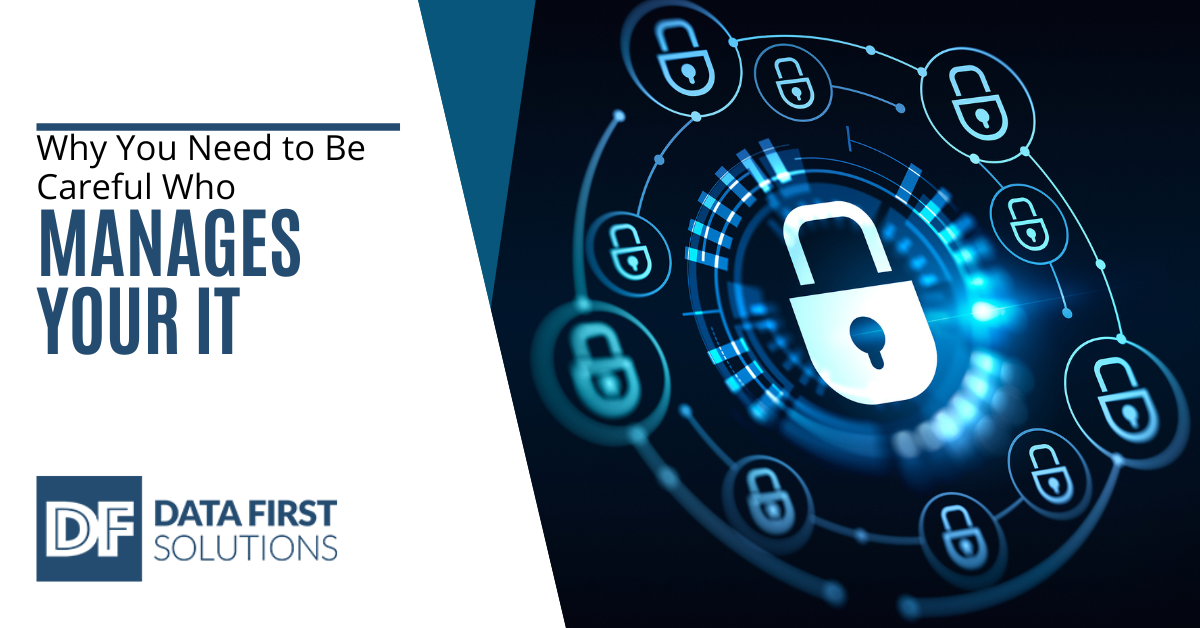 As a business owner, you understand the importance of having a reliable and efficient IT infrastructure. However, not all IT
managers
are created equal. To ensure that your IT is tailored to your business needs and not the other way around, it is crucial to be careful about whom you entrust with the management of your IT.
All it takes is one wrong decision in the IT management process, and you could be doing more harm than good to your business. That is why it is essential to ensure that your IT manager is an IT expert who has the right background and experience to properly manage your IT infrastructure.
It's imperative to hire an IT expert who is certified and qualified.
Benefits of Hiring an IT Expert
Having an IT expert on board means that they will have the knowledge to help you choose the right technology for your business and the know-how to implement it. They will have the necessary skills to handle the day-to-day tasks that come with managing an IT infrastructure. This will free up your time to focus on running your business.
It's also worth noting that a qualified IT expert will be able to identify security risks and vulnerabilities early on and be able to address them immediately. This will help protect your business from potential cyber-attacks and data breaches.
One-Size-Fits-All Services Are Not the Answer
When choosing an IT manager, it's important to beware of "one-size-fits-all" services. Many IT management companies offer cookie-cutter solutions that are designed to fit the needs of as many businesses as possible. While these services may seem appealing due to their low cost and convenience, one-size-fits-all solutions are not tailored to the specific needs of your business and can result in inefficiencies and problems down the line.
A qualified IT manager will be able to provide tailored solutions that meet your business needs. They will understand your industry, as well as what it takes to create a successful IT infrastructure.
The Importance of Expertise and Experience
There is something to be said about having an experienced IT specialist on your team. The right IT manager will not only understand the technical aspects of running your business, but they will also understand how all the pieces fit together to form a comprehensive and efficient system.
They will be able to evaluate the needs of your business and create solutions to meet those needs in a timely and cost-effective manner. You should be their top priority and they should understand how their work will help your business grow.
Tasks an IT Manager Should Handle
An IT manager should be able to handle the day-to-day IT operations, such as setting up hardware and software, maintaining the network, and managing user accounts. They should also be able to provide technical support to users and help troubleshoot any issues that may arise.
A few other tasks a qualified IT Manager would oversea would be:
Verifying the integrity of your network:

Your

IT manager

should be able to detect any suspicious activity or potential security issues on your network and take the necessary steps to secure it.

Developing a disaster recovery plan:

A qualified IT manager should be able to develop a comprehensive

disaster

recovery plan in case of a system failure or data loss.

Developing strategies to improve IT performance:

An IT manager should be able to develop strategies to improve the performance of your IT infrastructure and optimize it to meet your business goals.

Training employees on how to use the IT systems:

A qualified IT manager should be able to train employees on how to use the IT systems and be able to provide support as needed.
Making the Right Choice
At the end of the day, no matter the size of your business, finding the right IT manager is essential for your IT infrastructure. A qualified and experienced IT manager can help your business run more effectively and efficiently. They can also help protect your business from potential security risks and data breaches.
Making the right choice comes down to looking beyond the price tag and determining the skills and experience necessary for your business. Don't be afraid to ask the right questions and make sure that the IT manager you hire meets those requirements. When you invest in a qualified and experienced IT manager, you can be sure that your business is in good hands.
Choose wisely and make sure you are putting your trust in the right hands.
Get Support For Your Company's IT Management
Managing your IT infrastructure isn't always easy, but it's undoubtedly worth it if you want to avoid cyber attacks and maintain business competitiveness. Not sure where to start? That's where we come in.
Our cybersecurity experts are on hand to help you become more cyber resilient. Why not get started with a free Cybersecurity Assessment to see  how you're doing with your IT security?
Contact us today!