Print Management
When You Need IT Most
Cost Effective Managed Print For Greater Toronto Area Businesses
If print costs keep eating through your budget and you have difficulty managing your printers, our managed print solutions are for you.
With our incredibly reasonable flat-rate fee and our management of your printing resources, we can help you reduce the cost of your annual document output and increase workflow efficiencies.
Our experts will:
Find the most efficient place for the printer
Arrive onsite to fix printer malfunctions
Track monthly printing related expenses
Supply you with the printing equipment you need
Reduce your energy and toner usage, giving you a greener approach
Help you save money on paper, toner, and electricity
If you think our Managed Print services are something your company would benefit from, then give us a call or book a free assessment with us.
We can help you better understand the expenses associated with printing. We will help you more effectively track and manage the monthly costs, leaving you with a surprising amount of extra time and money.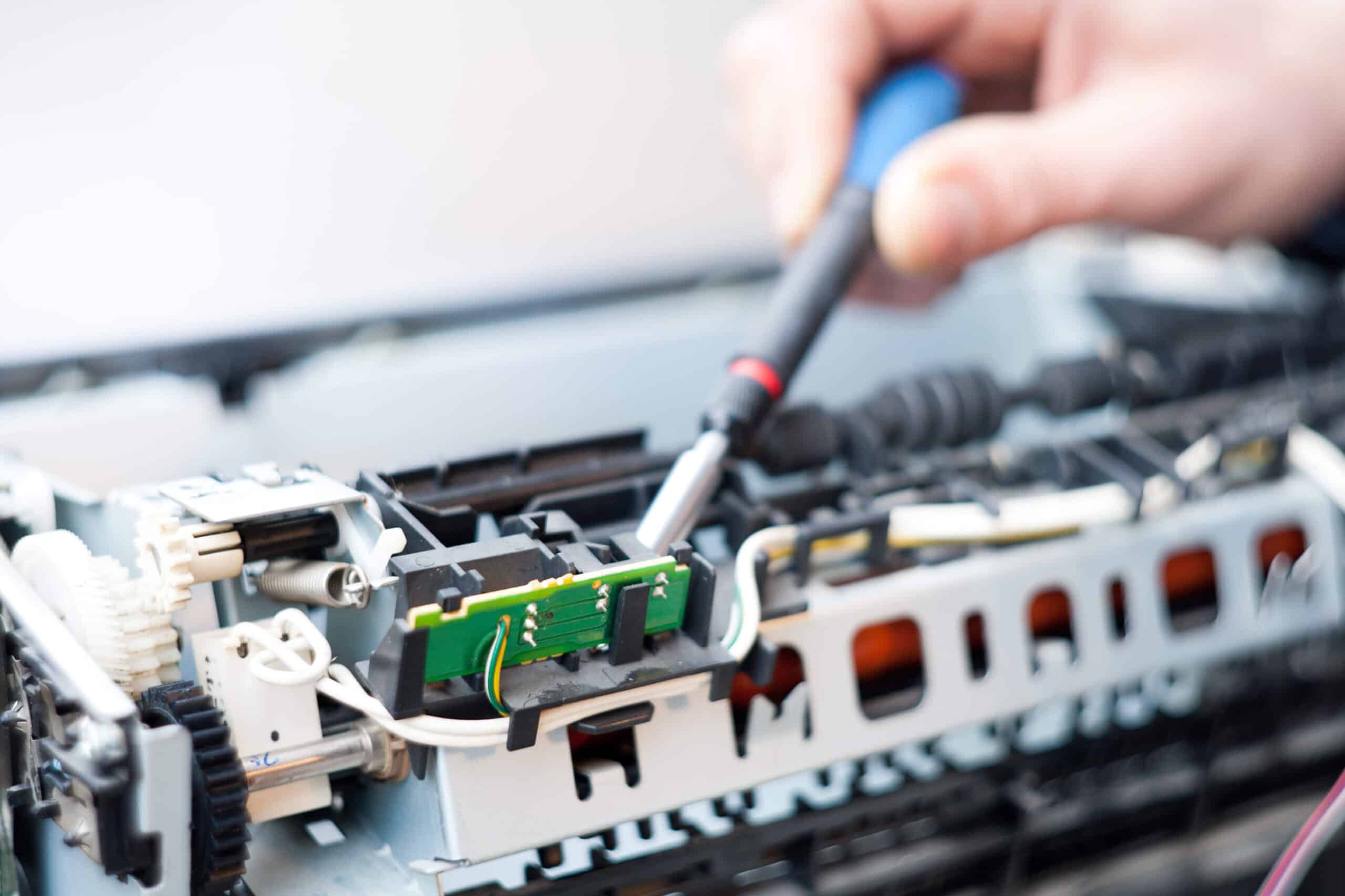 We offer on-site printer maintenance with proactive supply management and replenishment.
Our print management involves all devices related to your printing, including fax machines and copiers.
We'll manage the printing side of your business, giving you more time to manage your business.
DF
MANAGED PRINT SERVICES
We monitor your printing 24/7 so we can provide you with comprehensive reports about how effectively your printing budget is used, giving you understanding and teaching better control of these resources.
If you're skeptical about the impact we can have on your printing, let us come out and do a free print assessment. We'll offer feedback on your current systems and advise you on if our managed print service can make the printing side of your business more efficient.
You will only pay for what printing services and resources you use. With all that you're saving, you'll find new money to invest in other critical business needs.
In today's digital age, our reliance on computers and screens has become increasingly pronounced. Whether...
Phishing scams have evolved far beyond the confines of email accounts. While email-based phishing attempts...