Service and Expertise
When You Need It Most!
Computer Repair & IT Services For Businesses In The Greater Toronto Area
Don't make the mistake of leaving computer repairs to your employees—or yourself—that should be left to the experts. Our team of experienced hardware and software technicians can fix your broken or malfunctioning computer and install, tune, or reconfigure your software without any of the challenges you will have doing it on your own.
We will handle problems that fall outside of your expertise, leaving you free to do what you're best at - running your business.
If you're a new client, you can receive 10% off your next computer repair or emergency computer repair service when you provide a post repair referral!
Earn 10% off on your next IT Service by completing these simple two steps:
If you have yet to receive our expert computer repair services, don't hesitate to contact us.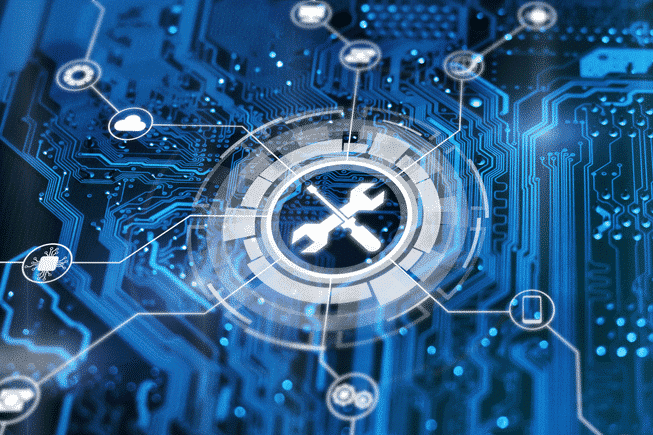 Hardware malfunctions and other such emergency computer repair issues aren't something you should have to cope with. If it's not right, we can fix it.
We are equipped to resolve just about any IT related problem, whether network or PC repair. We are here to help you.
Chances are, it's not lost for good. We can help you recover your lost or misplaced files. We also offer hard drive rebuilds.
We are equipped to update, install, and maintain Mac and PC software—or any software, ranging from Windows and Office 365 to PC Law, B13 and Server Operating Systems. Don't know if we can help? We probably can. Give us a call today.
We can diagnose your glitchy PC and fix whatever is slowing you down. We're also happy to consult with you and give advice on what you can do to make sure your computers keep running at optimal speed.
We can set up absolutely anything that's necessary for a smoothly running IT infrastructure, including wireless networks, phone systems, and firewalls. Don't wait until it's too late to install your necessary equipment.
In today's digital age, our reliance on computers and screens has become increasingly pronounced. Whether...
In an age where technology evolves rapidly, cyber threats continue to adapt and find...