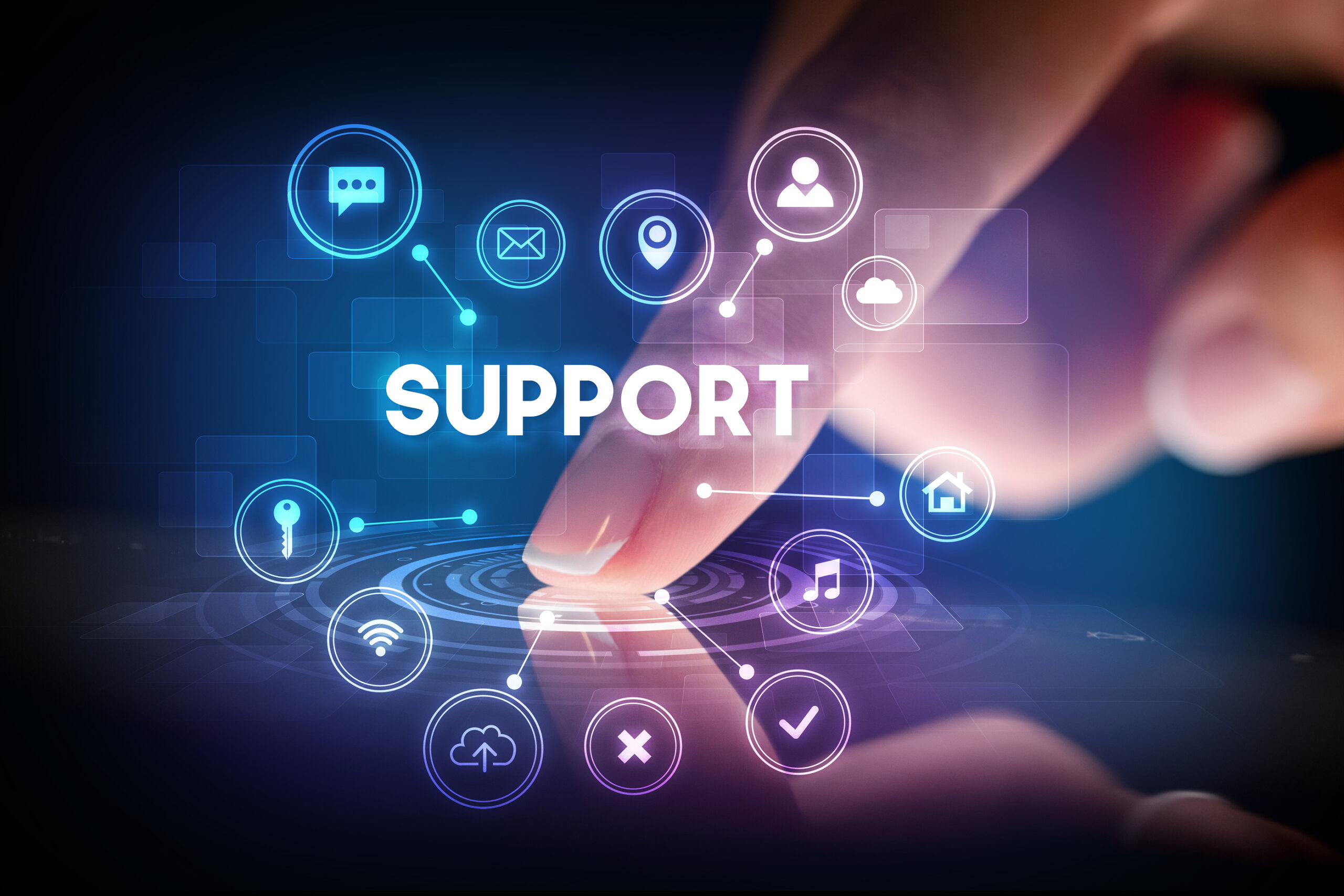 No matter what size your company network is, it is going to need regular maintenance and monitoring. Your network is the vital connection that all your devices share with each other and the outside world. If it's not running efficiently, it impacts every single user. 
It's not unusual for small businesses in Toronto to wonder if they need to pay for managed network support and maintenance. They just plug in their computers and Wi-Fi router and figure that everything should go smoothly. Unfortunately, an unmanaged network can end up costing you quite a bit.
Some of the common network challenges include:
Security breaches that cause data compromise or a ransomware infection.

Unreliable networks with spotty connection strengths.

Slow internet speed slows everyone down.

Networks that aren't laid out according to safety requirements.

Networks that aren't designed to be easily scalable.
When you look at some of the potential costs from not working with an IT professional, you can see that managed IT support ends up being a bargain by comparison. 
The average cost of network downtime is US$5,600 (CA$6,982) per minute. So, each minute of unexpected downtime is costing you a fortune. When networks aren't properly managed and maintained, they suffer more downtime as a result.
The other major expense that companies face with a poorly managed network is having a cybersecurity breach, such as the two major ransomware attacks at Colonial Pipeline and global meat producer JBS. Those two attacks led to millions of dollars in costs for both companies.
The cost to remediate a ransomware attack has more than doubled in the last 12 months to US$1.85 million (CA$2.31 million). 
Benefits of Using Managed Network Support for Your Small Business
Prevent a Malware Infection or Data Breach
We're in a time when one malware infection or data breach can be so costly that it causes a small company to go out of business for good. Protecting your network from a cyberattack is vital to your company's ongoing health and wellbeing.
Managed network services include 24/7 monitoring for any potential threats and putting a system in place to block and eradicate threats before they can lead to a breach.
Early Detection of Network Issues
Multiple issues can impact a network and cause unexpected downtime. Most of these can be seen and avoided if you have network management in place.
An IT professional will review all network cabling, switches, and other hardware and replace anything that's going to fail before it can cause an issue. Early detection reduces downtime and keeps your office up and running.
Improve Network Speed & Reliability 
Sometimes, a simple optimization can significantly speed up a network. But if you don't have network support, then you may never know it and either end up struggling with a slow internet connection or buying new equipment you don't need.
Your internet speed impacts everything your team does, and unreliable network speed can cause poor VoIP call quality, stalled downloads, and dropped video calls.
Part of network management includes fully optimizing your network configurations for speed and consistency of service. 
Enhance Office Productivity
Because most offices run using cloud software these days, a problematic network hurts productivity and slows everyone down.
Having your network professionally managed keeps users productive and allows them to do more in less time because they aren't waiting on websites or cloud applications to load.
Ensure Remote Team Security
Before the pandemic, about 5% of work hours in Canada were performed from home. Post-pandemic, it's estimated that 80% of Canadians that worked from home during the pandemic want to spend at least 50% of their hours working from home permanently.
Remote teams are only becoming a larger part of the fabric of the workforce, thus companies need secure ways to expand company networks to facilitate telecommuting staff.
A benefit of working with a professional for network support and maintenance is that you're not starting from square one to expand your network security to accommodate WFH employees. An IT pro knows how to easily transition your network for more flexibility without giving up vital security. 
Optimized Use of Wi-Fi and Ethernet Cabling
Many people think that Wi-Fi is better for everything, but that's not the case when it comes to a fully optimized network. Ethernet connections allow for faster speeds and less congestion of wireless networks.
A well-managed network means looking at IT infrastructure to identify which assets would benefit from an ethernet internet connection and which need to have the flexibility of Wi-Fi. We then can integrate both smoothly to give you faster speeds for all online connections and more reliable internet speeds. 
Customize a Network Management Plans for Your Small Business
Data First Solutions can help your business with expert network management and support to keep your team fast and your data secure.
Contact us today to book a free assessment. Call 416-412-0576 or book your assessment online.