Providing IT Services & Support In The Greater Toronto Area
Help Desk
Simply call, email or submit a ticket and our dedicated support staff will jump into action to assist you.
We provide on site, remote and emergency services to our clients with most maintenance tasks occurring outside standard business hours to reduce disruption to your business.
You're in Good Company
For over 35 years, Data First Solutions has been providing quality products and services to prominent businesses across the Greater Toronto Area including to subsiduries of multinational across the globe.  Scaling enterprise solutions to bespoke cost effective, secure SMB offerings.
All In Support
No need to worry about overspending your IT budget again. Ask about our fixed price flat rate services!
Please let your technician know you are at the "Remote Support Screen".  The technician will then provide you with the passcode to join the live meeting.
Please provide the following information to your
support representative:

Your IP Address is: 213.246.150.194

Newport, WLS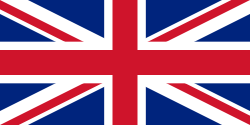 United Kingdom

What is an IP Address?
Every device connected to the public Internet is assigned a unique number known as an Internet Protocol (IP) address. Consider this like a mailing address – but for each person!
An IP addresses consists of four sets of 3 numbers, each set is separated by a period. Yours is above.
Since these numbers are usually assigned to internet service providers within region-based blocks, an IP address can often be used to identify the region or country from which a computer is connecting to the Internet. An IP address can sometimes be used to show the user's general location.