Service and expertise
when you need it most!
Managed IT Services & Support For Greater Toronto Area Businesses
If you need IT services to maintain security peak operation of your technology, consider Data First Solutions.
When you sign up with our managed services, here are some of the substantial benefits you will receive:
Customized Solutions – We know small businesses have unique requirements. That's why we work with you to customize solutions that fit your specific business needs and budget constraints while achieving a secure solution. We provide enterprise solutions at small-medium business sized prices.
Predictable costs, 24/7 – Data First Solutions doesn't charge you more when your network is down or if we have to come on-site. Our flat-rate fee service already has you covered.
Undeniable productivity – Never stress again about network failures, because our managed services include round-the-clock monitoring of your computers and network to help prevent problems before they happen.
Cybersecurity built-in –  All solutions incorporate various level of security including DarkWeb Scans, Virus Protection, Personal Firewalls and the ability to add-on Malware, EDR and various AI tools.
Enterprise experts included – Our unique onboarding process begins with a thorough review of your technology and alignment with your business objectives performed by one of our enterprise consultants. This collectively established plan forms the basis of your Annual Technology strategy.
We are always available – Part of what makes our managed services so exceptional is that we are always available, regardless of the time or holiday.
We manage all of your IT services for a flat-rate fee, allowing you to focus your efforts on growing your business.
Let us give you the peace of mind you deserve with Data First Solutions' Managed IT services.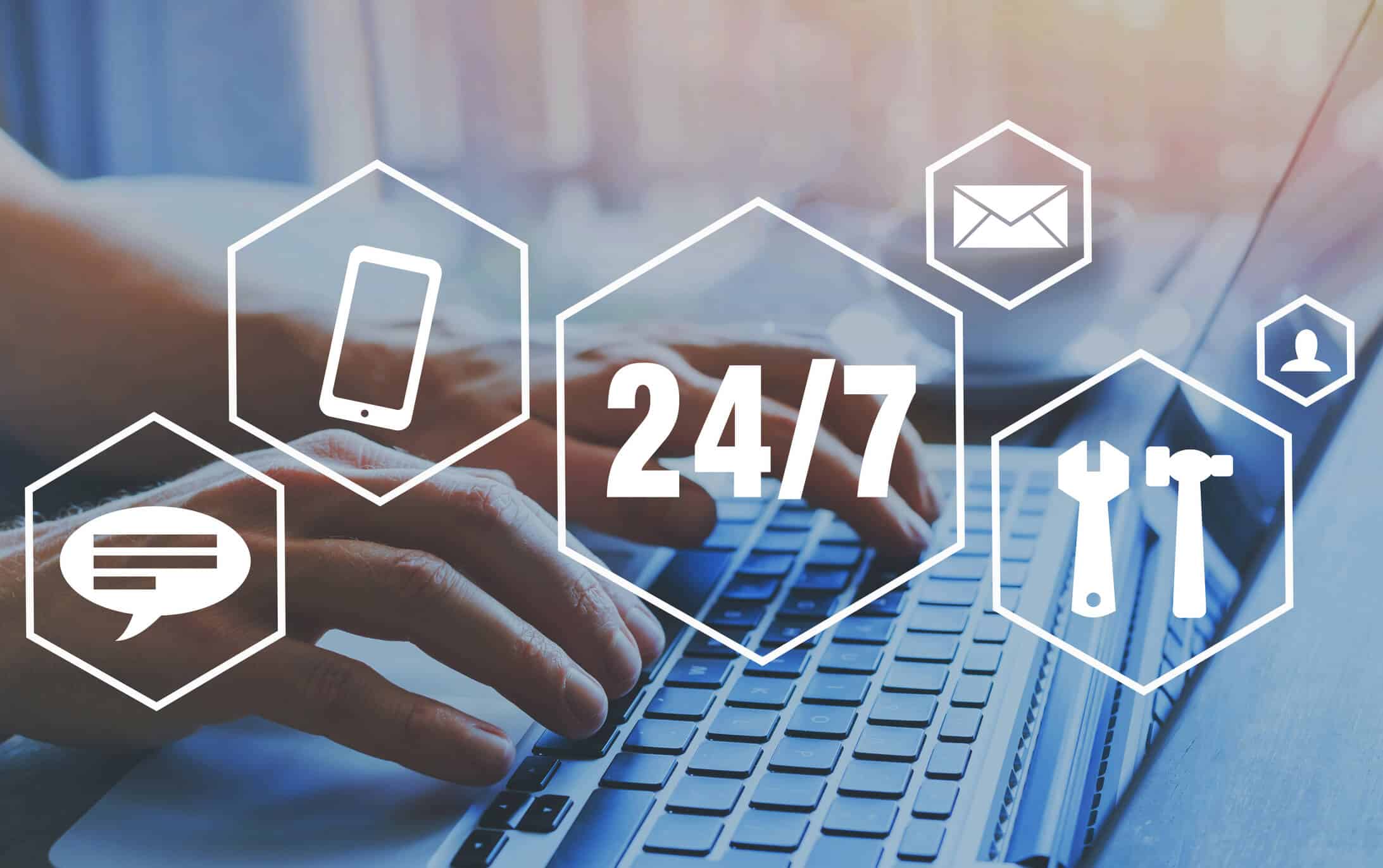 "Thank you DF Team for your ongoing IT support. You provide amazing day to day support, and it only gets better in emergency situations. You are always available! You have been an invaluable part of our team. Of course, in these past months throughout the COVID pandemic, you didn't cease to amaze us with your services again. All our employees are able to work remotely, and we all have been impressed with your turnaround time to help fix 'urgent requests.' Thank you so much for all you do!"











—

Z. Marani

( Managing Partner, Mid-Size Law Firm )
"I would highly recommend Data First to anyone looking for an IT company because they will give you an honest discussion about your system. We are provided with all the information in plain English allowing us to make good business decisions."











—

V. Craffigan

( Operations Manager Global Property Management Company )
"Having an IT Business Partner that understands our needs and requirements is critical. Having been newly onboarded, I can see the difference DF has brought to the table and how our business is already benefiting."











—

J. Mercy

( Partner National Logistics and Distribution company )
"They always provide us with instantaneous IT support. That is huge! Even though we are a small business we feel as though we are their #1 client. You will not be disappointed."











—

J. Moutoussidis

( CFO Mid Size Advertising Agency )
"Data First Solutions (DF) has played an integral role in our efforts. They are thorough, precise in their effort, as well as meeting the deadlines that I impose."











—

Paul S.

( Project Manager, Financial Institution )
"I have found that the quality of work produced by DF has been excellent. My experiences with DF have been extremely positive and I would recommend their services to any firm."











—

Andre M.

( Senior Project Leader Montreal Trust )
"The consultants from DF are extremely thorough and knowledgeable. I would highly recommend their services to anyone that wants to reduce their headaches. They really are more than just experts, they are my trusted partners."











—

Dr. Frank N.

( Cloud Rehab Clinics )
"I would openly recommend Data First Solutions (DF) to anyone who needs help with technology. They are confident, skilled professionals that work well one-on-one or in a team environment."











—

J. McAthey

( Senior Manager Finance Large Canadian Financial Institution )
We manage all of your IT services for a flat-rate fee, allowing you to focus your efforts on growing your business.
Let us give you the peace of mind you deserve with Data First Solutions' Managed IT services.
All your employees will sync seamlessly across their devices, bringing collaboration to a whole new level.
We monitor your network, website, and firewall 24/7 so we can proactively respond before problems arise.
Free IT
Optimization Plan
If you are completely fed up with chronic computer problems and escalating IT costs, you worry that your backups and IT security are lacking, or you have a sneaking suspicion that your current IT guy doesn't know what he's doing, maybe it's time to find IT support somewhere else.
DF's Free Optimization Plan
Data First Solution's free IT optimization plan will reveal gaps and oversights in your computer network and show you how to eliminate all your IT problems. You will never pay for unnecessary IT expenses again.
Complete the form to get started. We will contact you to discuss the next steps in getting your free IT Optimization Plan. It's time to say goodbye to unpredictable costs and the rest of your IT problems!
In today's digital age, the threat of phishing scams looms larger than ever before....
In today's digital age, where sensitive data and valuable information are stored and exchanged online,...