IT Services For Manufacturing For Greater Toronto Area Businesses
Whether scheduling transportation of a site's materials or drawing up plans for a new project, the manufacturing and construction industries have enough to handle without dealing with IT glitches on the side. When you partner with us, you won't have down time because our specialists are always ready to respond to an emergency at any time of the day or night, streamlining all aspects of your IT. We offer:
Unlimited access to our service desk by phone, chat or email.
Fast response times (over 95% within 1 hour)
Flat-rate monthly fee
Flexible support solutions configured to your needs with up to 24/7 IT support
Competitive, fixed costs with flexible terms
Knowledgeable staff familiar with the machinery you use and the technology required to support it
We'll keep your technology running while you keep your work site running.
If you're tired of production or worksite scheduling nightmares, then consider DF your IT dream team. We can give you the means to streamline your calendar and email and leverage your IT to ensure that all your managers and employees are kept in sync.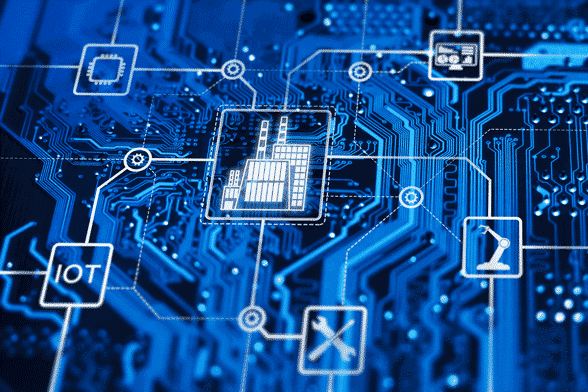 We'll look at your company with your future growth in mind, meeting the needs of today and tomorrow.
We are familiar with a variety of manufacturing equipment and related software. We can offer advice on the best setup for your office or plant environment.
Don't settle for a standard plan. We will work with you to construct a plan that fits your needs.
DF And
Manufacturing Technology
Business Focused, Security Minded
We offer solutions that provide multiple layers of security without affecting your job performance. No matter how demanding your company's requirements, we offer safe and reliable access to your systems and professional technical support that's ready when you need it.
With our non-intrusive process, we first gain an understanding of your workflows, problems, and concerns. We then work with you to provide a solution that combines a blend of healthy practices, industry leading products, and our personalized consulting services.
We know it's imperative that your work not be interrupted by anything, be it inexperienced IT users, a faulty printer, or slow connections. The monthly rate you pay will cover any calls you or your employees make to DF for IT support. It also covers our experts coming onsite to remedy your company's IT problems.
In today's digital age, our reliance on computers and screens has become increasingly pronounced. Whether...
In an age where technology evolves rapidly, cyber threats continue to adapt and find...