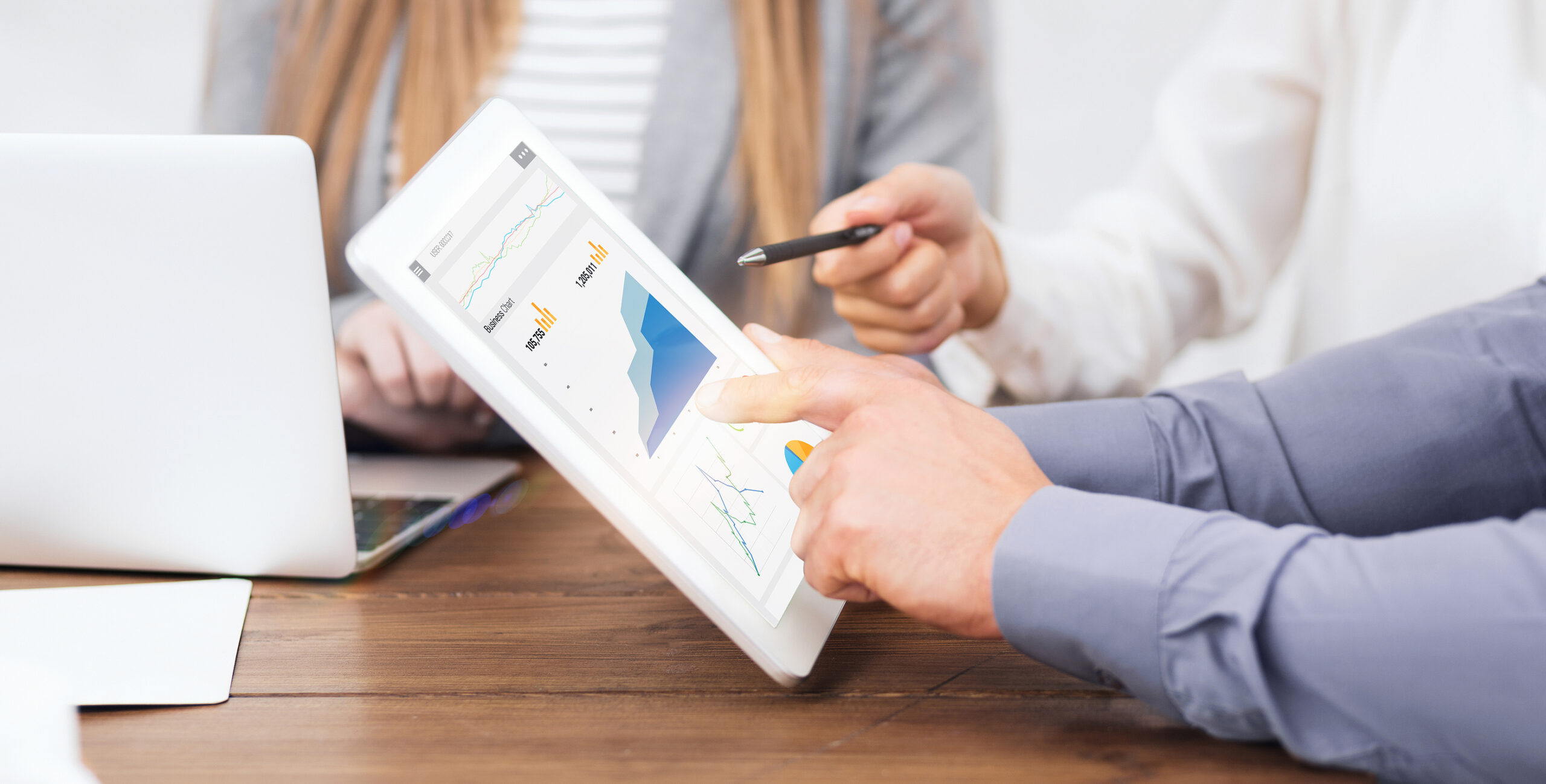 Technology strategies aren't just for large enterprises or government organizations with thousands of users. Having an IT game plan benefits any size business and keeps it from being blindsided by unexpected costs.
Many small business owners think, "We just call for IT support when we need it. Why do we need to spend time on a strategy."
This type of thinking is often how companies end up falling behind competitors or suffering devastating breaches due to a lack of proper IT security.
As many as 80% of small businesses aren't taking full advantage of digital tools. This is often caused by the lack of any type of IT strategy.
Why take the time to work with an IT expert on a business technology plan? Here are a few advantages that small businesses who are digitally aware enjoy:
38% saw increased sales and revenue as a result of technology tools
69% reported improved employee satisfaction
Digitally advanced small businesses earn 2X the revenue per employee
When you don't plan things like PC refreshes, technology projects, software upgrades, etc. you can run into several problems.
The Pitfalls of Not Having a Plan for Your Technology
Not Being Prepared for the Newest Attacks
If you're being reactive instead of proactive when it comes to your cybersecurity, then you can expect to suffer costly attacks.
Canada has the 3rd highest cost for a data breach at CAD$5.6 million.
The cybersecurity landscape is always changing. So, the attacks you prepared for two years ago might look completely different from the newest types of attack.
When you have a strategy in place that includes regularly upgrading your IT security according to the newest threats being reported, you can stay ahead of the game and protect against a devastating breach.
Suffering More Downtime from Equipment Failures
You want to replace employee PCs before they crash or get so bad that someone can't effectively do their work. If you don't have a PC replacement cycle in place, then you can end up with unexpected costs and a crisis because you have to replace a device immediately.
Instead of the luxury of time to shop around for the best deals, you can end up paying more than you need to, and that's on top of the lost productivity.
When you have a regular PC replacement cycle in place, devices can be replaced before they frustrate your team and end up crashing. You also have time to shop for the best value.
Being in "Emergency Mode" All the Time
When you aren't proactive through a thoughtful and managed IT plan, you can end up in "emergency mode" all the time, dealing with technology issues you never prepared for.
Being unprepared costs you both in emergency response costs and the time lost that you can't be working on other business activities like marketing and customer support.
Missing Out on Efficiency & Cost Improvements
Businesses without an IT plan are often being controlled by their IT systems instead of the other way around. They'll work within the constraints of a non-optimized system without realizing they could be saving tons of time and improving productivity.
Part of having an IT strategy is asking the question, "How can our IT help us better achieve our mission?" When you position your planning in this way and work with an IT pro that can customize, integrate, and automate processes, you can lower your costs while improving your team's efficiency.
Getting Stuck in a Rut with Outdated Systems
Is the software you adopted five years ago still serving you well, or has it gotten stuck in the past? Not all software vendors continually upgrade their systems with an eye towards the future.
One big change that the world has undergone over the past year is the rise of remote teams due to the pandemic. This is a major change in the workforce that is not going to revert once the pandemic danger has passed.
It's expected that the number of permanent remote workers will double this year.
If you don't have a plan in place for upgrades of your technology to adapt to changes in customer behavior and employee workflow, you can get left behind at a significant disadvantage.   
Harder to Retain Good Employees
Good employees are those that take pride in their work and enjoy doing their part to make their companies better. Employees can be frustrated by the technology that is slowing them down and making it harder for them to do their jobs.
Without a technology plan to keep your systems upgraded and optimized, you could end up losing good employees that are frustrated because they feel held back by outdated technology tools.
Get Your Strategy in Place with Help from Data First!
Data First Solutions can work with your business to put together an effective technology strategy that improves efficiency, security, and profitability.
Contact us today to book a free assessment. Call 416-412-0576 or book your assessment online.