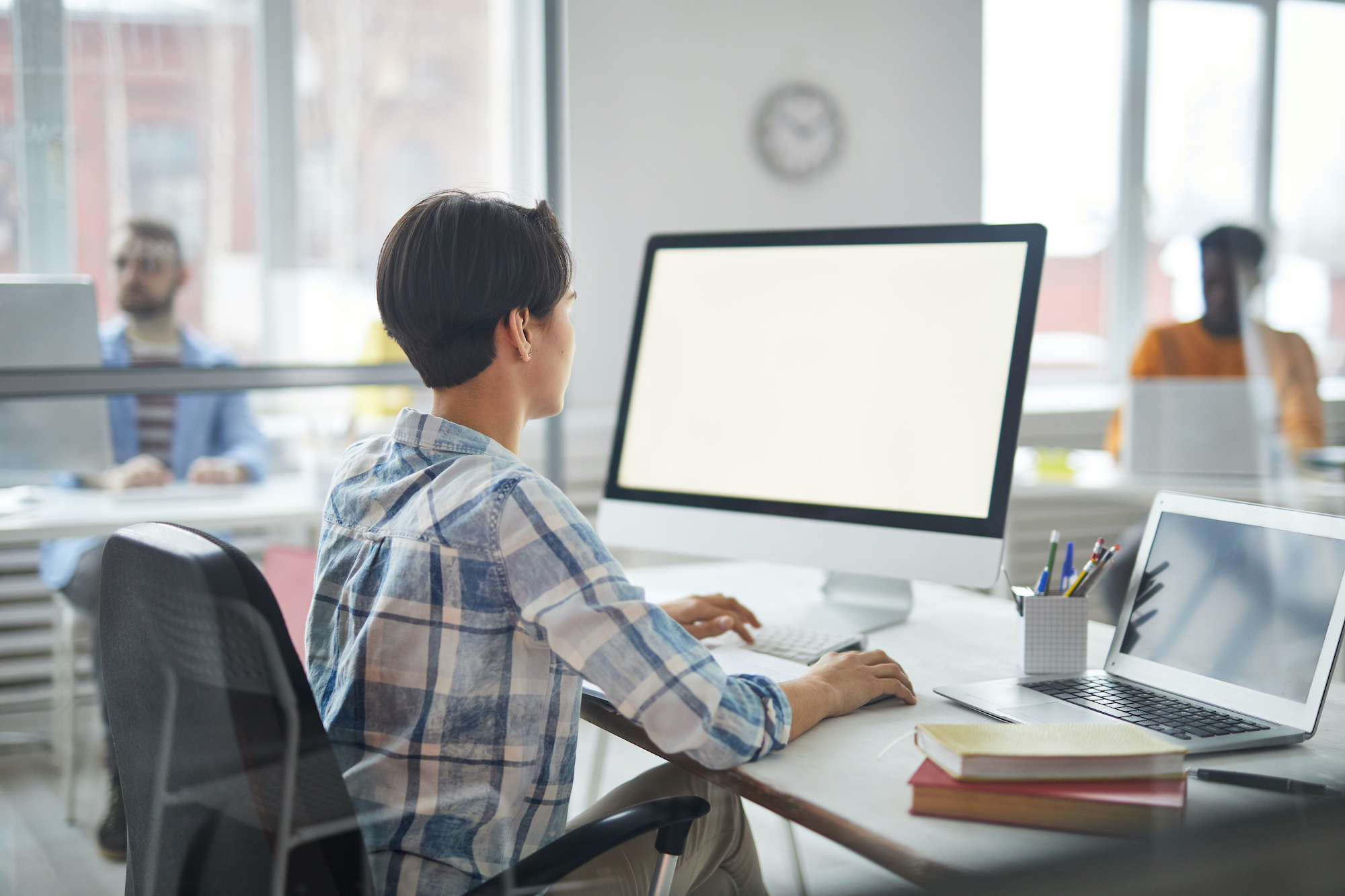 Now that you ripped everything apart to manage working from home during the pandemic, how do you reintegrate everything/everyone and reconstitute your IT?
Companies have gone through a lot of changes over the last year and one of the biggest was having to quickly transition from in-office to remote teams. Pandemic safety concerns and stay-at-home orders meant the need to facilitate a work-from-home (WFH) workforce.
Before the pandemic, 82% of Canadian employees worked in an external workplace. During the pandemic, that number plummeted to just 27%, with a majority working remotely.
Behind the scenes that meant employers had to dismantle the IT infrastructure that they had in place for an in-house team and adjust to having workers spread across multiple locations.
Some of the changes that went into place included:
Addition of remote team security solutions (such as VPNs)
Move to fully cloud workflows in platforms like Microsoft 365
New methods of communicating virtually, such as video meetings
Move to VoIP phone systems
Changes to customer outreach and support
The shutdown of unneeded equipment in empty offices
With a vaccine rollout happening around the world, many businesses are looking forward to getting back to some semblance of an in-house team again. But that means reassembling the IT infrastructure that was ripped apart to accommodate the pandemic restrictions.
What to Consider When Reassembling Your Office IT Post-Pandemic
Security
When teams went remote and offices emptied, companies had to shift their cybersecurity priorities to securing their remote team. This meant protecting data sent through home Wi-Fi and addressing employee personal devices, which many workers shifted to when working from home.
That focus now needs to shift back over to your on-premises security, while still accommodating any remote workers you have. This means checking for any device and system updates and applying those before your team starts working in-office again.
Workstations, printers, and other office equipment may have been shut off for months, which means they may have a backlog of updates to go through. You need to take the time to have all equipment updated and not just assume employees can come in, switch on, and immediately begin working.
Likewise, any antivirus/anti-malware or other threat prevention systems you have in place at your business may need updating.
Resync Systems
Which workstations are syncing with your cloud storage and backups? If you transitioned those services to devices employees were using from home, then you'll need to go through reactivating on-premises workstations and deactivating any that will no longer be used for work (such as an employee's personal PC).
53% of remote workers say they are using their personal devices while working from home during the pandemic.
You'll be surprised just how many different systems sync with a computer. They can include:
Cloud storage accounts
Productivity platforms, like Microsoft 365 or Google Workspace
Cloud backup and recovery systems
It's vital to have a full list and a plan when doing this transition to ensure none are missed, which could potentially lead to data loss if a syncing device is reset or has a crash.
Consolidating Files
One big challenge that many businesses will have when transitioning back to an in-office team is all the files that have been created and stored on employee devices while working from home.
This can be everything from company documents, images, and sales materials to important customer communications and emails.
All of this data needs to be consolidated and moved to a centralized system that's accessible by everyone who needs it. A centralized system also allows companies to properly protect that information through standard security policies and network monitoring.
Wrangling Shadow IT Use
Inevitably, when employees are working on their own, they're going to adopt workflow tools of convenience. These may be tools they have on a personal device or cloud services they use to fill a gap in their remote work tools.
Shadow IT is big problem for security and data retention because it involves putting company data in systems that the company isn't aware of and isn't securing.
80% of employees admit to using cloud applications for work without getting approval first.
You should survey employees to identify uses of unauthorized applications so you can transition that data and your employees' workflows to an approved system.
The most effective way to uncover the use of shadow IT is not to be punitive in your communications about it. Rather express that it's understandable with the transition that employees may have adopted new cloud tools. And that as part of the successful transition back, your company needs to identify and consolidate all that cloud data.
Get Help Putting Your Technology Back Together Post-Pandemic!
Data First Solutions can help your business successfully reintegrate your team and your technology so you can hit the ground running post-pandemic.
Contact us today to book a free assessment. Call 416-412-0576 or book your assessment online.