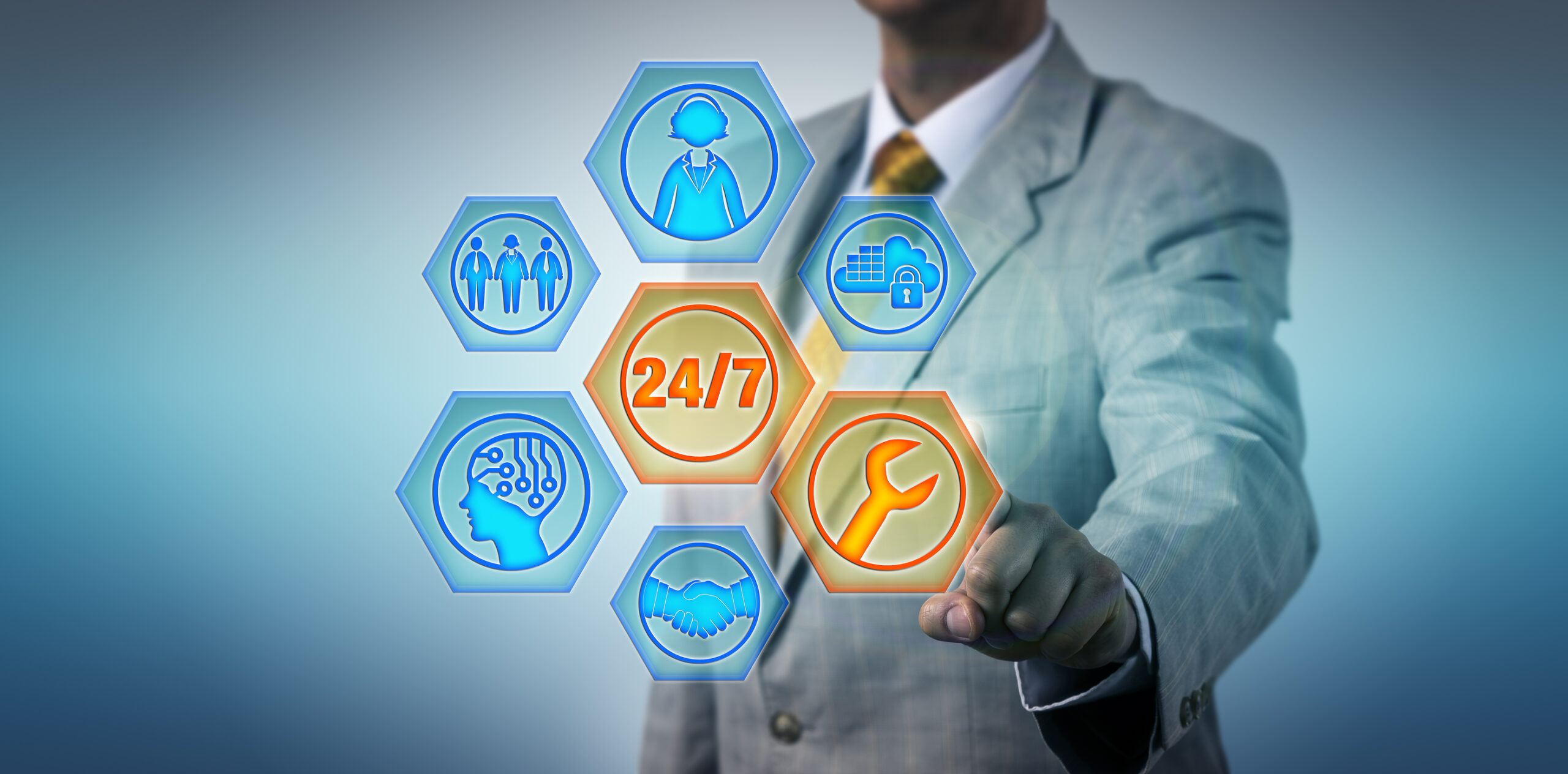 Even if you have just a handful of staff, your technology is just as vital to you as that of a large corporation. Computers, internet connections, and cloud tools have become an indispensable part of running a company, and if they go down, many companies might as well be closed.
Each hour of downtime can cost a small or mid-sized business between $10,000 and $40,000 on average. That's a significant hit and one that a lot of business owners don't fully realize.
Downtime could be eating away at your productivity and costing you sales little by little. Not all downtime comes in the form of a 24-hour outage. Most downtime comes in small increments, such as 30 minutes here and 50 minutes there, but when added up equates to the same costly losses.
When small businesses say they are too small and managed IT services are too expensive, we usually let them know that not having your IT properly managed can cost even more.
First, let's clear up a few misconceptions:
IT Services Cost Too Much:

Managed IT services are customizable. At Data First, we tailor packages to each client's needs and budget.

I'm Too Small to Need IT Support:

Downtime can mean a bigger impact for smaller companies because they have fewer redundant systems to fall back on than larger organizations. 

An IT Service Package Will Give Me Stuff I Don't Need:

Packages are tailored so that doesn't happen. You only pay for what you need.

It's Cheaper to Just Get Things Fixed as Needed:

The cost of unmanaged computers includes downtime, the potential for a malware attack, shorter equipment lifespan, and more. It is typically more expensive to be reactive rather than proactive. 
Proactive vs Reactive Support
Waiting to get something fixed instead of having a managing and monitoring system in place is what's known as "break/fix" or reactive IT support. When something is wrong, you call and we will come and fix it.
The alternative, which is what managed IT services do, is proactive support. This is designed to mitigate things that may go wrong to avoid downtime and emergencies. Let's take a look at each one as it applies to a small business.
Cybersecurity Risk
If you're addressing cybersecurity using a reactive approach, it's like closing the barn door after the horse has already gotten out. Instead of preventing attacks, you're cleaning up after them, which is generally more costly.
The average cost to small businesses that fall victim to a cyberattack is an average of US$200,000 (CAD$242,166) per incident. A hit like that puts many smaller companies out of business, so they end up paying the ultimate price for being reactive instead of proactive.
Proactive ongoing monitoring is necessary to keep your network and devices secured and safeguarded from attacks. Managed IT services can provide many of the necessary protections to help you avoid falling victim to an attack.
Some of these include:
Virus Protection

Personal Firewalls

DarkWeb Scans

Endpoint Detection & Response (EDR)

Ongoing network monitoring
Downtime & Outages 
When you're relying on reactive IT support and only calling for help when something's broken or gone down, you're going to have a lot more downtime and lost productivity.
For example, if you wait until a hard drive crashes before having it serviced by a technician, you'll be down and without that server or PC during the entire length of your call for assistance, the time it takes a technician to arrive, and the time it takes to resolve the problem.
When equipment isn't well-maintained, problems can take a lot longer to fix and cost you more in repairs than proactive maintenance.
Proactive support provides ongoing vigilance when it comes to technology health and performance. Systems stay optimized regularly and any potential signs of trouble can be avoided. Those signs can't generally be seen however if no one is regularly maintaining your systems.
Equipment Lifespan
Computers, servers, and other hardware can be a big investment for a small business. If not properly maintained, the lifespan and ROI of your tech can be significantly shortened.
Something as seemingly small as excess dust gathering in a computer fan can cause a meltdown of a motherboard, requiring extensive repairs or a total replacement.
Proactive IT support improves the lifespan of your equipment by keeping it well maintained both internally and externally 
Overall Costs
When you look at your overall costs, you might be surprised to see that being reactive about technology is actually more expensive than investing in ongoing managed services.
With proactive support, you have a predictable monthly cost and know that you're not going to be hit with large unexpected IT expenses.
If you're just fixing things as they go wrong, you end up paying more due to the multiple costs of higher repairs, the emergency response needed, lost productivity/downtime, and potentially lost business.
Let's Tailor an Affordable IT Plan to Fit Your Needs
Data First Solutions can help your business tailor a managed services plan that fits your budget and saves you money on your overall IT costs.
Contact us today to book a free assessment. Call 416-412-0576 or book your assessment online.