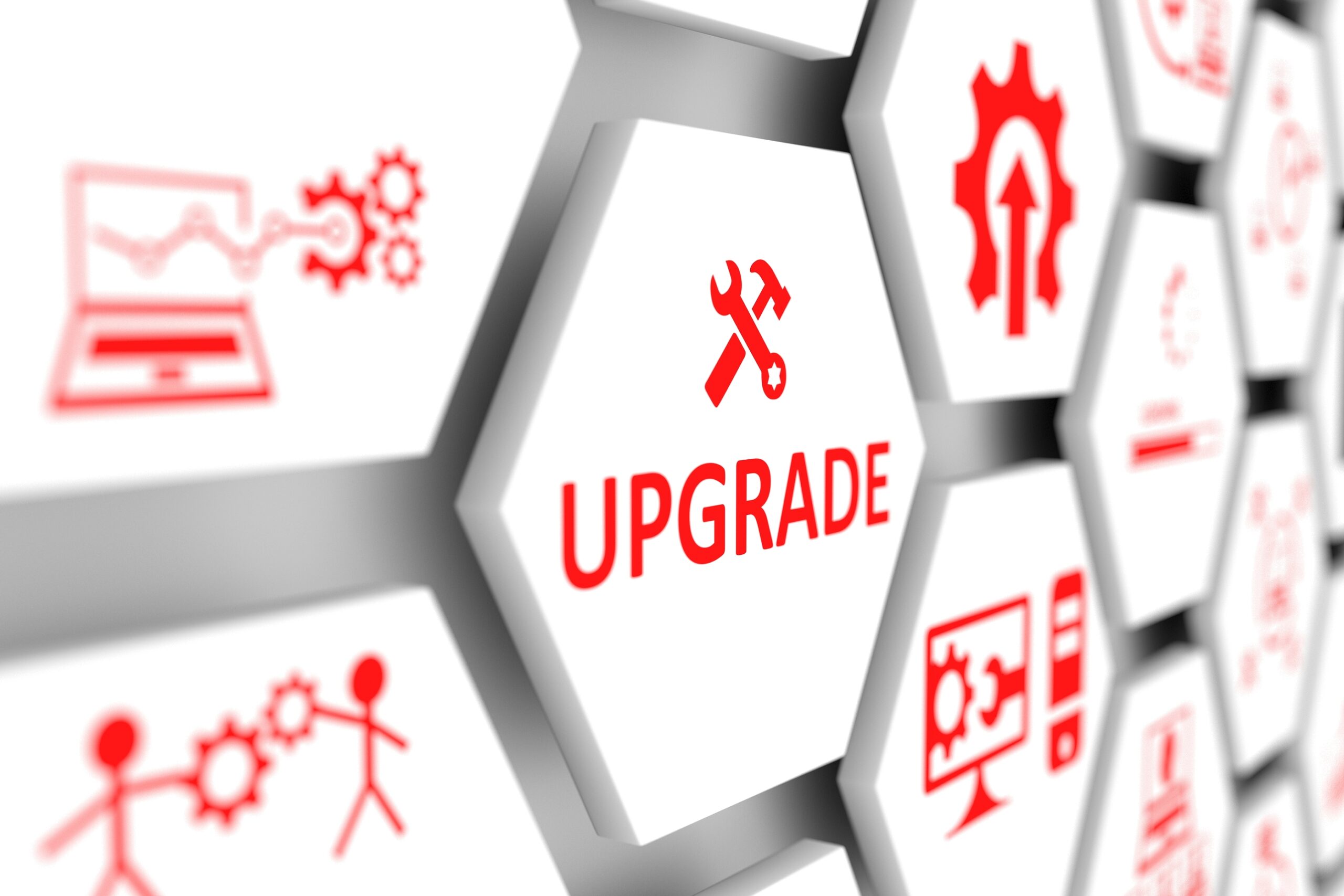 Companies running on-premises software can often get a false sense of security when it comes to upgrades. They may feel that because their system is housed on their server that it's protected well enough and doesn't need upgrading.
When you become comfortable with an old software, upgrading can be a harder decision. Companies don't want to upend workflows or go through the cost of upgrading their technology tools. They may even take an "if it's not broke, don't fix it" stance.
Some of the reasons Toronto area businesses hang on to old versions of software are:
They don't want to pay for the new version
The software meets their needs as it is
They're afraid of lost productivity if their staff has to learn a newer system
They're unaware of the risks of staying with an old software
Whether you're running Sage ACCPAC, PC Law, or an older version of another software, there are multiple downsides and risks to not upgrading to the new version.
It's Important to Keep Your Software Refreshed Because…
Data Security Problems With Outdated Software
As software versions get replaced by newer ones, developers are no longer focused on the potential code vulnerabilities in those old versions.
If there is any vulnerability found due to new phishing attacks or other online hacks, the answer will be to "upgrade to the latest version."
If you're working with an outdated software, your risks for a cyberattack increase significantly because there comes a time when a company will stop supporting older software with vital security patches and it reaches end of life (EOL).
In 2019, 60% of data breaches were related to unpatched system and software vulnerabilities.
Problems with Data Security Compliance
The IT security issues connected to running older software tie directly into IT compliance with data security standards.
If you have a data breach and it's found that you were not keeping systems and software properly updated, you can end up with stiffer penalties.
Canadian firms that don't properly protect personal information that they collect can be fined as much as 5% of global revenue under the terms of a newly proposed privacy law.
You Miss Out on Efficiency-Boosting Features
Staying with a software version that you've been with for years may be comfortable, but that doesn't mean it's more productive than upgrading the newest version.
Software developers are continually adding new features to their platforms to create value and keep ahead of their competition. You could be missing out on features that would solve bottlenecks and problems that you've lived with for years.
For example, some of the newer feature enhancements in Sage 300 (ACCPAC) include:
Ability to run Sage 300cloud in multiple browser tabs
CRM integration improvements
New screen for employee timecards
Improved bank reconciliation functions
Better inventory control processing
Enhancements in Sage billing and payments
You and your team could be missing out on quite a few productivity-enhancing benefits because you're too comfortable with your older software.
You Could Begin Experiencing Compatibility Issues
The older a software gets, the less compatible it becomes with newer systems. As a result, you may find that your outdated software no longer integrates with another software tool you use because it has been upgraded past that version.
You may also have issues if you're upgrading your server operating system to avoid running a no longer supported version. There's a chance that your older software only runs on no longer supported operating systems.
This leaves you in a bind, because you not only have to upgrade your OS, you would also need to transition to an upgraded software at the same time, rather than being able to plan a rollout more strategically.
You Can Be Stalling Your Business Growth
A company can plateau, with growth beginning to stagnate if they stay with the same old software tools. Technology is now the backbone of just about every business's operations. So, when your technology is stuck in the past, so is your company.
Staying with older tools, keeps you from experiencing new opportunities because you team isn't able to take advantage of new technological advances that are now being weaved into software, such as artificial intelligence (AI) and machine learning.
How much more could you do if you had better digital tools?
Loss of Technical Support
The more outdated a software gets, the harder it is to get good and relevant technical support.
If you call a manufacturer help desk, you may find that newer agents don't have the knowledge to handle an issue on an older version. This can lead to long hold times and eventually having difficulty finding anyone that can support the older version.
Get Expert Guidance with Productive Software Upgrades
Data First Solutions can help your Toronto area business identify the digital tools you use that would benefit from an upgrade and help you through a smooth process.
Contact us today to book a free assessment. Call 416-412-0576 or book your assessment online.