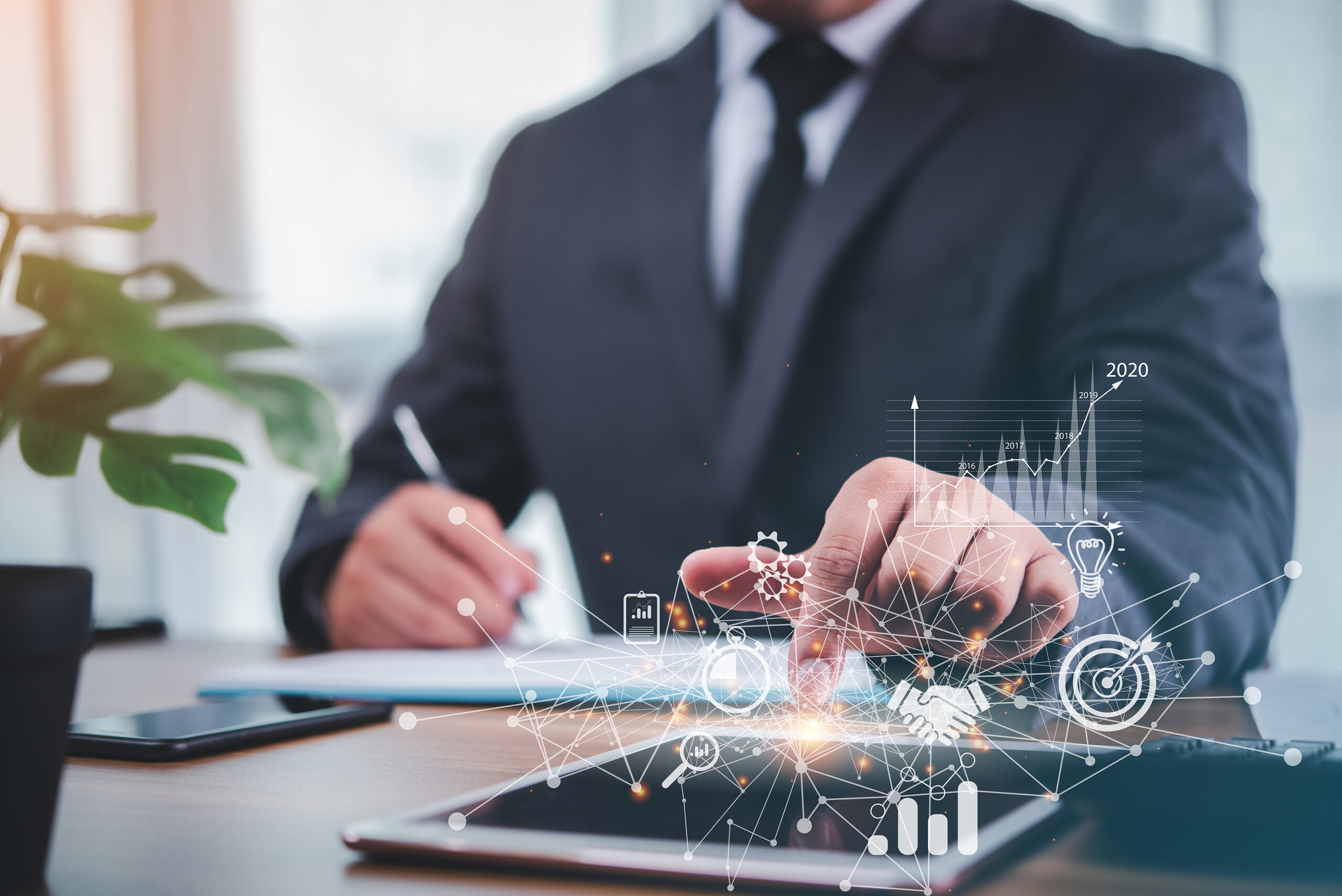 Over the last 40 years, offices have gone from technology being "helpful" as a support process to being absolutely vital. Word processor-typewriters and printers made things easier last century, but offices still mainly relied on paper files and manual processes. Technology played a supporting role.
Fast-forward to today, and technology and business operations have become synonymous. Today's companies can't operate without their technology running well. One cloud outage or ransomware infection can bring operations to a halt, costing companies hundreds of thousands of dollars.
Canada has the highest average cost of downtime due to ransomware, at an average of $180,000 per incident.
If you don't have an IT strategy in place, you can end up with a technology infrastructure that costs more than it should and that isn't designed to work together.
Choosing the right MSP that understands your balance of business needs is critical and can save you thousands.
Problems That Arise if You Don't Have a Business IT Strategy
Cloud Costs Can Get Out of Control
According to the 2020 Annual SaaS Trends report by Blissfully, cloud spending is up 50% and the number of unique applications that companies use has increased by 30%.
It seems many companies aren't using a strategy when adopting cloud tools, because cloud waste during the same time has doubled. 
Without a trusted IT professional to guide a strategic cloud adoption, you can end up with a fractured cloud environment with redundant apps and processes that aren't integrated.
You're at Risk of a Security Breach
Many companies suffer expensive data breaches and malware infections because they're protecting their devices and network ad hoc, without having a cohesive plan.
Small businesses are just as much a target for ransomware as larger companies, but they often take a bigger hit when attacked because they don't have the cash reserves to fully recover. One cyberattack can put a smaller company out of business.
Cyberattacks skyrocketed in 2020 and are continuing to rise in 2021. During the first half of this year, we've already seen an increase in attacks of 29%.
Cybersecurity is not something you want to try to figure out on your own for your small or mid-sized company. You should have a thorough IT security plan put in place by a professional that can take a full security assessment of your infrastructure and target solutions that you need to ensure no weaknesses are leaving your company vulnerable.
You Can Lag Behind Your Competitors
One of the advantages of working with an IT partner, like Data First Solutions, is that you can focus on your business without worrying about lagging behind your competitors.
Companies that don't have a partner to watch their "digital back" when it comes to introducing new technologies that increase profitability, risk losing a competitive advantage.
There are new advances in software and other tools coming out all the time. It's hard for a small business owner to be aware of them all and fully evaluate them to see how they might benefit their bottom line.
IT partners regularly keep an eye out for things that can save their clients time and money and improve the way they operate.
The Move to Remote & Hybrid Teams Might Be Rocky
Before the pandemic, only 18% of Canadian employees worked from home. Now, about 71% work primarily from home or work a hybrid mix of home and office.
The remote workforce is here to stay, but it hasn't been smoothly implemented by all companies. Security risks are a big concern if the PCs of remote employees aren't properly managed and monitored.
Companies also need to adjust their work tools to accommodate a hybrid workforce, such as moving from an on-premises phone system to VoIP or adopting a team collaboration app.
Without guidance and a clear strategy to transition to in-office and work-from-home employees, companies can end up with lower productivity when they should be seeing higher efficiencies. They can also put themselves at larger risk of a data security incident.
Paying Too Much for Hardware & Repairs
If you aren't working with an MSP provider to keep your hardware proactively managed, you're at risk of paying higher costs overall for computer and server repairs and associated downtime.
Well-managed computers and other hardware run more smoothly, have fewer breakdowns and cause companies less downtime. This means less disruption to your business as well as no large, unexpected emergency IT costs.
A managed services plan can reduce your overall IT costs and ensure your operations are optimized and completely secure. 
Customize Your Managed Services Plan Today!
Data First Solutions can help your Toronto area business with a customized managed services plan that's affordable and improves your operations and profitability. 
Contact us today to book a free assessment. Call 416-412-0576 or book your assessment online.