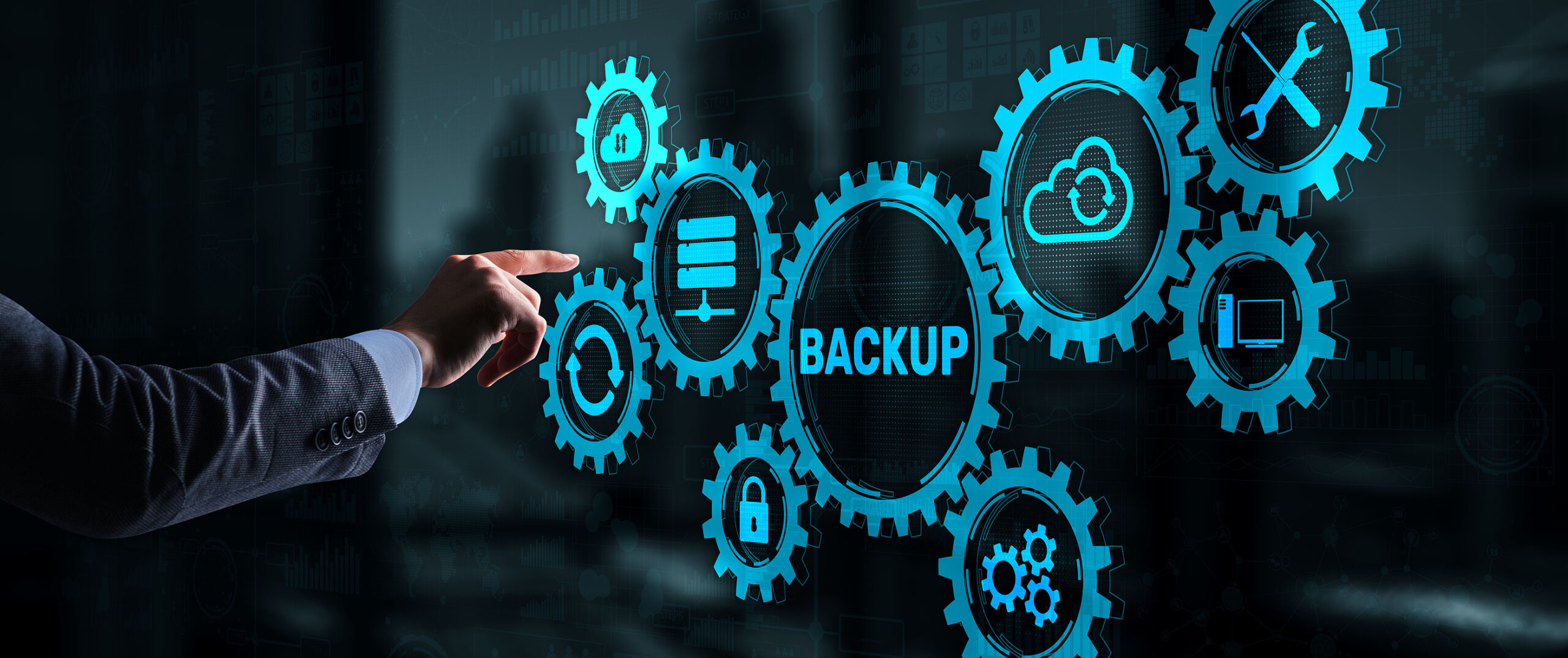 Moving work processes to the cloud has become a necessity for most companies if they want to stay resilient and competitive. Cloud-based infrastructure provides the type of "work from anywhere" flexibility that's needed in today's unpredictable world. 
The pricing model of cloud services also offers a leg up to many small businesses by allowing them to afford business apps that may have been too expensive before SaaS came along. 
But using cloud tools doesn't mean you automatically can stop doing things like computer backups. While most of your data may be in the cloud, it's not a failsafe.
Business computers hold a lot of data and information that needs to be backed up on a daily basis, not to mention the files that are syncing with cloud platforms like Dropbox and OneDrive.
In 2020, there was a 485% increase in ransomware attacks.
With the rise in ransomware and other online threats, it's important to continue backing up all your computer and any data they contain. Here are the reasons why.
Cloud Tools (Microsoft 365, etc.) Lack a Backup Component
People often make the mistake of thinking that cloud storage apps in platforms like Microsoft 365 or Google Workspace are the same thing as a backup, but they're not.
Many cloud tools lack a data backup component, meaning that you're susceptible to losing your business data due to things like overwriting, accidental deletion, or a ransomware infection.
Tools like Google Drive, Dropbox, and OneDrive are cloud storage, meaning you can store and share your files from those applications. However, they are not a computer or data backup.
The difference between cloud storage and cloud backup:
Cloud Storage:

Files can be overwritten and deleted by users. The files are "live" and can also be synced with a version on a computer hard drive. Files can be changed.

Cloud Backup:

A full image or file backup is taken of a device and stored in a backup file. This backup file isn't "live," meaning it's not syncing with a device and changes can't be made to those files. They are a snapshot in time of all your data.
Microsoft recommends that you back up the data that you store in its cloud services with a separate backup tool. The Microsoft Services Agreement states:
"In the event of an outage, you may not be able to retrieve Your Content or Data that you've stored. We recommend that you regularly backup Your Content and Data that you store on the Services or store using Third-Party Apps and Services."
It's Important for Disaster Recovery
There is any number of things that can happen to a business to stop operations costing them thousands of dollars each hour they're down. These include things like:
Ransomware or another type of malware attack

Data breach

Natural disaster

Critical equipment crash

Cloud service outage

Insider attack
To ensure business continuity you need a solid disaster recovery plan, and no recovery plan is complete without having an easily restorable backup copy of all your business data.
Even If You Use the Cloud, Your Computer Still Contains Vital Data
While you and your team may use the cloud for most activities, that doesn't mean that your business PCs don't still contain important information that needs to be backed up so you can retrieve it if you need it.
Here are some of the things on a PC hard drive that needs to be stored securely in a backup and recovery service:
Files that are syncing with a cloud platform

Downloads folder (contains anything you may have downloaded from the internet)

Documents folder & files (can contain app-specific data and settings for hybrid versions of cloud tools, like Adobe or Microsoft apps)

Desktop (Many users store important files they use often on their desktop)

AppData & ProgramData folders (Desktop apps of cloud tools store things on your PC, usually in the AppData and/or ProgramData folders)

Email (Often, users bring their email into a mail application on their PC like Outlook or Apple Mail)
You Can't Count on Data in Cloud Services to Always Be There
Cloud services suffer from data loss, breaches, and service outages. Thus, it's important to protect ALL your data, whether it's on your computers or stored in your various cloud applications.
In the second quarter of 2020, there was a 605% increase in attacks on cloud accounts. This was followed by a 240% increase in the 3rd quarter and another increase (114%) in the 4th quarter.
To protect your business from a devastating data loss incident, it's critical to be diligent about your backups.
Put a Solid Backup & Disaster Recovery Strategy in Place
Don't leave yourself open to a costly attack that you can't fully recover from. Data First Solutions can help your Toronto area business put a solid strategy in place that keeps your data securely backed up and recoverable.
Contact us today to book a free assessment. Call 416-412-0576 or book your assessment online.