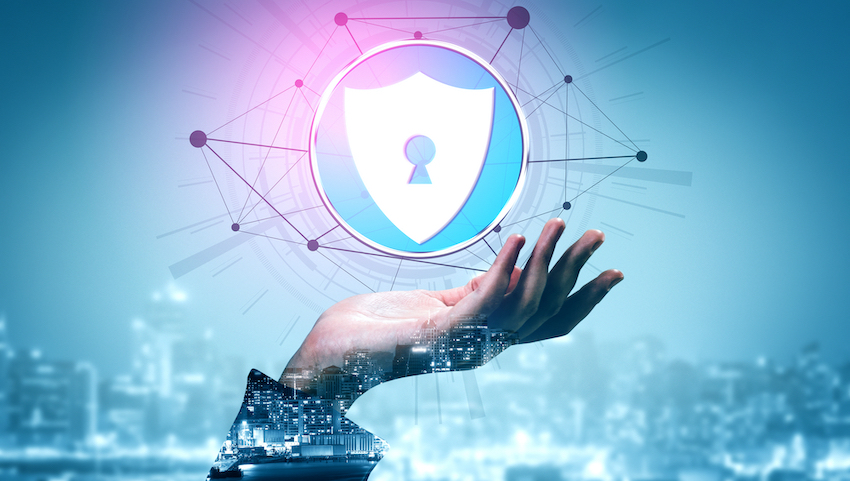 Some in the IT security world say that in addition to COVID, we're also experiencing a "cyber pandemic." The increase in volume and sophistication of cyberattacks over the last 12+ months has been evident around the world.
In the U.S., the FBI reported an increase in cybercrime in May 2020 of 800%. And in Canada, 63% oforganizations either confirmed having a data breach or thought it was possible they did during the pandemic.
Even before the pandemic, viruses, ransomware, and other malware had become more persistent and dangerous, requiring a need for businesses to add stronger cybersecurity protections.
If your business is still using an older signature-based solution, then it's past time to upgrade to a NextGen Antivirus or EDR (endpoint detection and response) solution.
Why is Signature-based Antivirus Outdated?
Signature-based antivirus was initially designed before a time where zero-day malware had become the norm. By its definition, a signature-based system uses a database of known threats and matches a newly found threat's signature against that database. When there is a match, the antivirus recognizes the threat and can block it.
But what happens if a threat comes through that's not in that database of known threats? That's what zero-day malware is. It's so new that it hasn't been identified and listed anywhere yet, and as a result, a signature-based antivirus can't identify it.
Approximately 67% of all malware threats are zero-day malware. 
How prevalent is zero-day malware? The pace at which hackers are identifying new software vulnerabilities and creating new exploits has led to a majority of malware these days being zero-day.
2021 has already seen a major breach impacting approximately 250,000 organizations using four zero-day exploits. The Microsoft Exchange Server hack is still impacting small and large businesses alike.
The use of sophisticated tactics and new, unknown malware has made signature-based antivirus programs obsolete.
Your Upgrade Options: NextGen Antivirus & EDR
There are two main options you can choose for updating your main protection against viruses, ransomware, and other forms of malware to prevent a breach. Both are designed to detect the use of zero-day malware so it can be stopped.
The mechanisms used in NextGen Antivirus and EDR solutions look for suspicious behaviors, which help them identify threats to a system, even from a new type of attack that hasn't yet been identified.
Here is an overview of each form of protection.
NextGen Antivirus
A major difference between an older signature-based antivirus and a NextGen Antivirus (NGAV) software is that a NextGen solution can learn the behaviors of endpoints to establish a baseline norm. This allows the platforms to then identify behaviors that fall outside that norm, which could potentially be threats.
A combination of AI, machine learning, and exploit mitigation capabilities are built-in to help identify and eradicate even the most sophisticated forms of malware.
Some of the attack types that NGAV can identify, and that signature-based antivirus typically cannot include:
Zero-day attacks
Fileless attacks
Advanced forms of ransomware
Script-based attacks
Multi-vector attacks
NGAV also has more sophisticated response capabilities that are automated. This allows for a faster threat response that doesn't require human intervention.
EDR (Endpoint Detection & Response)
Another powerful form of device and network protection is EDR. This is a security system that continuously monitors all network endpoints, collecting data and using rules-based automated responses for any potential threats.
The key functions of an EDR system include:
Keep endpoint devices monitored for any threats
Analyze data and use AI and machine learning to identify threat patterns
Respond to and neutralize threats automatically
Provide forensics and analysis tools to research threats and suspicious activities
EDR keeps businesses better protected than a signature-based antivirus by:
Proactively monitoring for threats rather than being reactive only
The ability to continually learn and update its detection capabilities for the newest threats
Rules-based automation can react faster to threats than if human intervention was required
Has the ability to detect even the most sophisticated threats.
Provides a more robust set of tools for protecting a network (whitelisting, category-based blocking, exploit blocking, etc.)
Ability to integrate with other tools for a holistic security strategy
NGAV and EDR are often used together. Where NGAV typically focuses on learning the patterns and behaviors of one device to identify anomalous behavior, an EDR solution analyzes all endpoints at once.
This allows it to build a more robust understanding of network endpoint activity and what constitutes a potential threat to all endpoints.
Upgrade to a Security Solution That's Going to Protect You Against the Newest Threats
Data First Solutions can help your business with an upgrade to an EDR or NextGen Antivirus solution to ensure you're protected against today's sophisticated threats.
Contact us today to book a free assessment. Call 416-412-0576 or book your assessment online.