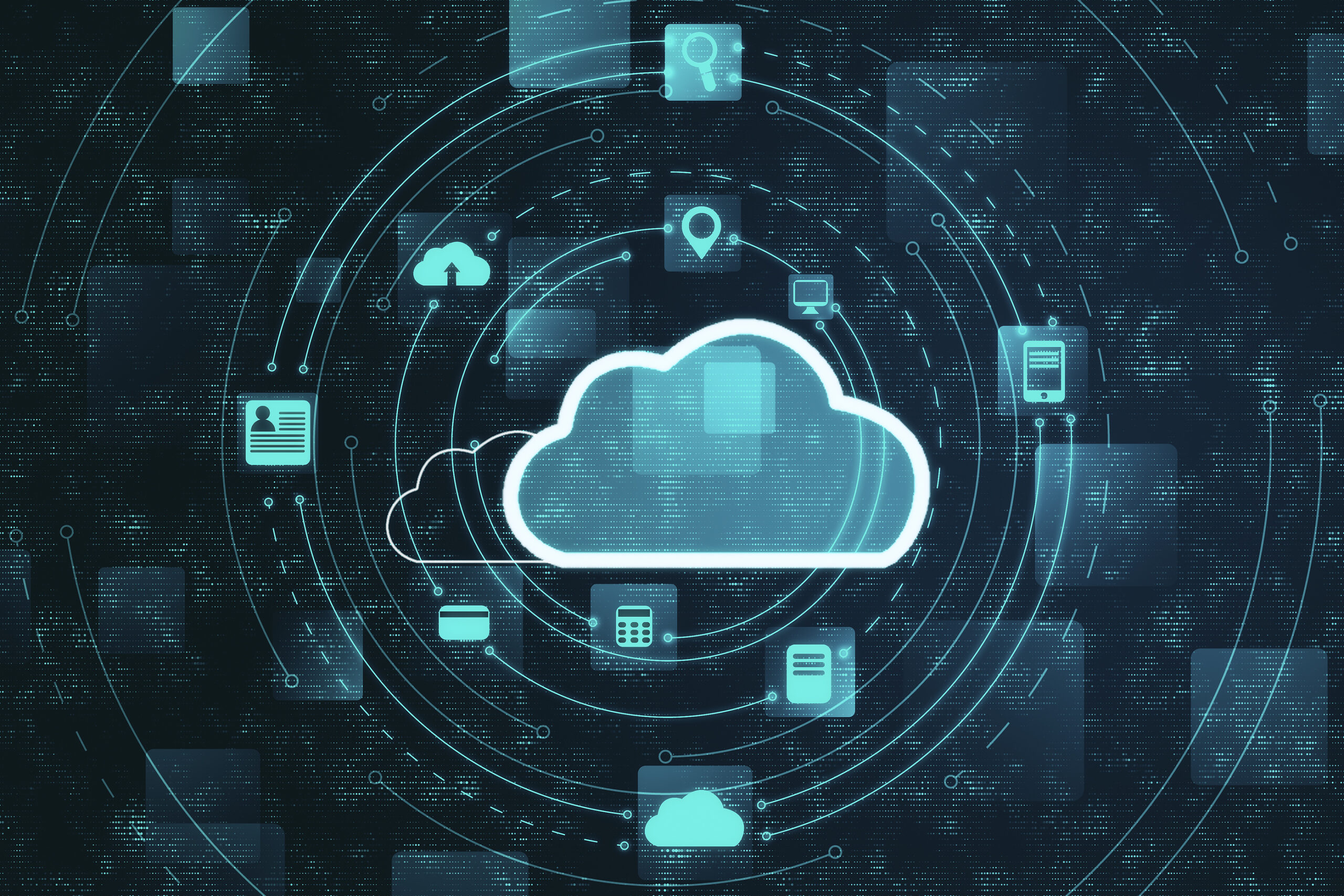 "The Cloud" has been the main buzzword of the 21st century. In the last 20 years, it's gone from foreign concept to a business necessity, and in business the term is used just about daily in offices when discussing everything from website analytics to cybersecurity solutions.
But do you really know what "The Cloud" means or why it's so important to Canadian businesses of all industries?
The concept behind cloud computing has been around since the 1960s, but it didn't really come into our general lexicon until the early 2000s, when the internet was really beginning to take off.
Is the cloud the internet?
Not quite, although they're connected. The internet as we know it is a network of connected websites that reside on servers around the world. Using web technology, we're able to reach them by typing their domain address into a browser.
The cloud, or cloud computing, on the other hand describes a structure by which computing resources are available on-demand in an online environment. These resources can be server storage (Dropbox, OneDrive, etc.) or an entire platform, like Microsoft 365.
These resources are also hosted on servers, just like websites, and we connect to them through the structure of the internet.
For example, if you want to use your Gmail account online (via the cloud), you need to type in the website address to get there, just like you do for any other website.
How Do Parts of the Cloud Fit Together?
Cloud Servers
Cloud servers are simply servers that make their applications and data available over the internet. A cloud server can differ from a small server you might have in your office, in that you may need to be connected to your on-premises server via an ethernet cable to access it, unless it's Wi-Fi capable.
A cloud server is just a physical server that is located in a data center or other physical location. But it's set up in a way that makes the data and/or applications it holds available via an internet connection.
This allows computers, mobile devices, and other internet-connected devices to access those resources from anywhere. This is considered "cloud access" or cloud computing.
Websites
All websites could be considered "in the cloud," meaning they are accessible via an internet connection from any device.
Websites can have their files hosted on any server and it's that server's IP address that is read when you type in the URL. For the internet's collection of websites to work, the following is needed.
Website files on a server that is connected to the internet
A domain name URL that is pointed to the server's IP address
An internet browser that can translate the URL to arrive at the correct IP address
Microsoft 365 & Cloud Platforms
Cloud platforms like Microsoft 365 are considered cloud or cloud hybrids. With this type of application, you can access software by going online and typing in the website address, just like you do a website
However, you'll also have the ability to use this type of cloud asset via a desktop or mobile app, so you can access it through more ways than just a web browser.
When you're accessing Microsoft 365 and other cloud platforms, you're actually connecting to resources that are hosted on a cloud server (or multiple servers) made available by the cloud software provider.
Cloud software is often referred to as Software as a Service (SaaS), because you don't purchase the physical software to store on a computer. Instead, you pay monthly or annually for access to the software via the cloud.
Public Cloud vs Private Cloud
You'll often hear the terms public cloud and private cloud used. What's the difference?
Public cloud is a service like G Suite, Gmail, Microsoft 365, Slack, etc. Your data is stored by the company along with other company data on the same server.
A private cloud environment is when only your applications and data are being stored on a server that is accessible via online connection. Private cloud environments can also run the same types of software applications as public cloud, as long as the software developer allows for private cloud licensing.
Why Must the Cloud Be Done Right?
Today's business IT infrastructures rely on the cloud to operate efficiently, flexibly, and from anywhere.
This year's pandemic, which resulted in multiple employees being sent home to work remotely, was just another reminder why it's so important that companies have a well strategized cloud infrastructure.
The benefits of having a good cloud strategy include:
Ability to run your business from anywhere in the event of a crisis
Remote and mobile work capabilities
Higher productivity from anywhere access
Ability to automate integrated processes and reduce manual tasks
Lower cost of entry than 1-time purchase software
Gives businesses the ability to keep their teams connected
Offers more options for efficient workflows
Access software and files from more than a single device
Get Expert Guidance for Your Strategic Cloud Infrastructure
The cloud is really the entire IT ecosystem of a business. Make sure yours is healthy and effective. Data First Solutions can help your GTA business with a smart cloud strategy.
Contact us today to book a free cloud assessment.

Call 416-412-0576 or book your assessment online.