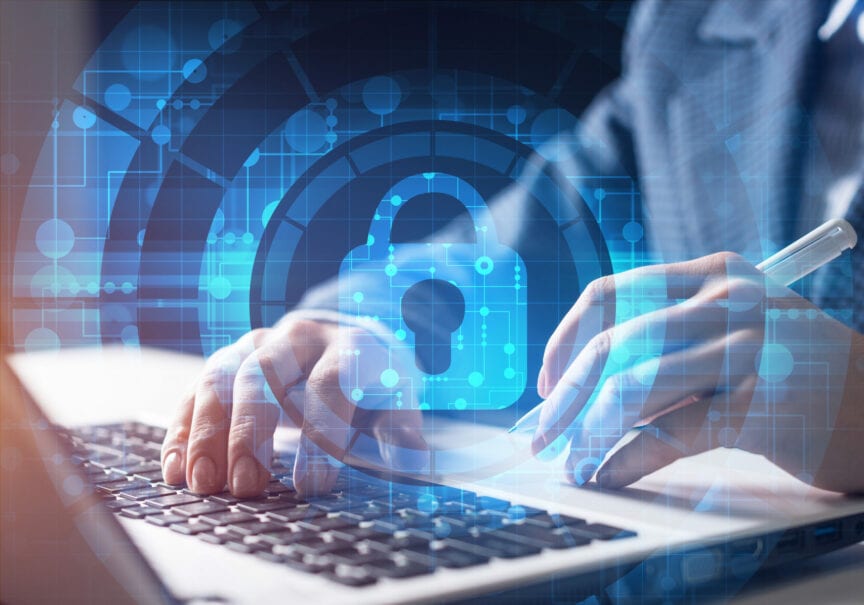 It's a normal day of work and suddenly you receive an email that looks to be from your website hosting company. It says something about your bandwidth going over a limit and warns that your site will experience downtime.
In today's world, having a website down is almost like being out of business, so you click the link and log in to the console. You can't see anything about bandwidth overages, and everything looks fine. So, you make a note to yourself to call the hosting company later and go back to work.
Then within a day, your site has been hacked, it's redirecting to some scam site and all your content files have been erased. Your entire website is basically gone.
Unfortunately, this scenario is all too common and can cost companies thousands of dollars trying to get their website back online and the damage repaired.
There is an average of 30,000 websites hacked every day.
Having your website hacked has multiple consequences that go beyond just losing your online presence. Here are some of the reasons it's vital to include website security in your overall business cybersecurity plan.
Consequences of Not Securing Your Website
Your Email Can Be Blacklisted
If your business email is hosted on the same server as your website, when that server is breached it can be used for sending spam. This will quickly get your company's domain blacklisted by multiple email providers, making it nearly impossible for you and your team to send company email.
You Lose Traffic, Leads, Sales
Most companies rely on their website to bring them business leads, and many sell goods or services directly from their site.
When your website is down, your business can take a big financial hit as a result from drops in traffic and online ecommerce.
Your Site Can Infect Your Customers with Malware
Once your website has been compromised, it can be injected with malware and become one of those dangerous sites that DNS filters are designed to protect people from.
Customers and potential leads visiting your hacked site can find their computers infected with malware, for which they'll blame your company. This can cause a serious problem for your business reputation for months to come.
Costs of Repair
The urgent cost of cleaning a server of malware and restoring all the files so your site is functioning normally again can be high. It can cost you even more if you don't have a backup of your site and have to rebuild it from scratch.
Ways to Secure Your Website
There are many layers to cybersecurity and the same is true when it comes to protecting your website from being hacked. Here are several best practices for website security.
Use Secure Passwords & MFA
Hackers will often get into websites through a legitimate user login that's either been phished or hacked.
It's important to secure all passwords associated with your website using strong passwords that have a combination of numbers, symbols, and characters, as well as using multi-factor authentication.
Make sure to protect logins for:
Your web server administration panel
Your WordPress (or other) control panel
FPT access to the server
Use as Few Plugins as Possible & Keep Them Updated
There used to be a time when a website would not change until you decided to change it. But today's responsive sites largely rely on interfaces that use plugins. So, your site can be fine one day, then the next day a plugin updates, and now your site has issues.
Plugins are a major security vulnerability for WordPress websites. But users are often faced with needing the functionality a plugin offers, so they end up adding several.
You want to try to use as few plugins a possible and delete any that aren't in use. It's also important to keep them updated regularly, as many updates include vital security patches.
Use SSL
You want to make sure your site begins with an encryption standard, which is actually a requirement if you do any type of ecommerce. Add an SSL certificate to your site to secure traffic. This is also seen more favorably by Google, so it can help your SEO.
Use an Anti-Malware/Security Plugin
One plugin that you definitely do want to add to your site is one designed to protect it from being attacked by malware and other threats. You'll want to research before you install to ensure you're getting something reliable that's going to keep your site protected.
Keep Your Website Backed Up Regularly
One thing that can get a hacked site back up and running quickly is to have a backup that you can restore. Make sure you have an automated full site backup being taken regularly (daily is a good standard practice).
Don't Leave Your Site Unprotected, Get Professional Help
Data First Solutions can help your GTA business ensure that your online presence is protected and running efficiently.
Contact us today to book a free IT assessment. Call 416-412-0576 or book your assessment online.