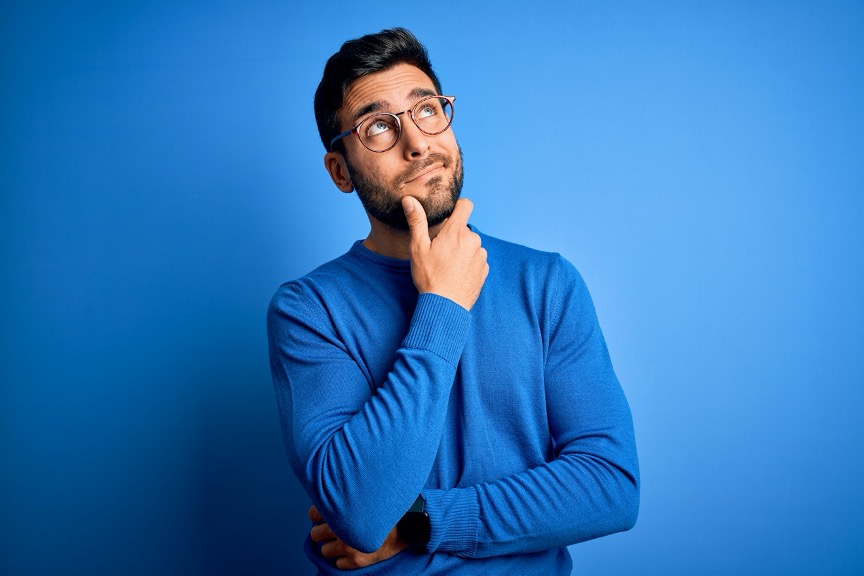 When budgets are tight it's easy to get caught in a "break/fix" mentality. If something is going fine, you don't spend money on it and just wait until it breaks before addressing it.
While this may seem like a good strategy for penny pinching, it can end up costing you more in the long run.
For example, it's estimated that an unmanaged computer (i.e. one that doesn't use proactive maintenance and management) can cost a company as much as $5,000 per year.
Why so high? It's due to a variety of costs that a company can incur when they only have a device fixed when it breaks instead of maintaining it proactively. These costs can include:
Downtime costs
Lost productivity
Emergency repair costs
Costs from cyber events (virus, breach, etc.)
Efficiency loss from slowing PCs
In these times, all businesses want to reduce costs but increase innovation and hopefully see growth rather than contraction. Changing your attitude about how your IT is managed and being proactive instead of reactive, has multiple advantages for your bottom line.
The Benefits of Proactive IT Management vs Break/Fix
When you compare the costs of a reactive break-fix approach over a proactive maintenance approach for your IT, you'll find that not being proactive with your technology infrastructure ends up costing you much more than waiting until something breaks.
Here are several reasons to change your technology strategy from reactive to proactive, and lower costs as a result.
Keeps You from Having Expensive Repair Costs
If you never had the oil changed in your car and instead just took your car in when it broke down, you would predictably have a much more costly problem on your hands.
The same is true of using a break/fix approach to your devices and IT equipment. If you wait until a hard drive crashes or something goes wrong before calling in a professional, repairing the damage is likely to be much more expensive than if you had maintained the equipment properly in the first place.
Predictable Monthly Costs
One big problem with a break/fix mentality is that you never know when you're going to get hit with a big technology bill. Technology spend is unpredictable and can put you in a bind at the end of the month as a result.
When you use managed IT services, you know exactly how much you'll be paying in IT costs each month and can budget accordingly. There are no surprises that are going to leave you coming up short, and you can have peace of mind that your IT is going to run smoothly because it's being professionally managed.
Increase Your Technology Investment ROI
If your employee workstations have a usable life of 5.5 years as opposed to 3 years, that nearly doubles your ROI and allows you to invest that money in other areas of your business.
When you work with a managed service provider like Data First Solutions, with years of experience helping businesses succeed, you gain valuable insight to leverage your technology and increase the ROI of your IT investment.
Reduce Risk of Cybersecurity Issues
If you think you're safe from a cyberattack just because your business is smaller, you'd be wrong. A study of Canadian businesses by Scalar and IDC Canada show that 100% of organizations experience cyber attacks and the average cost has risen to between $4.8 and $5.8 million per incident.
If your Toronto area business suffers a breach because someone didn't apply an operating system update, the costs could put you out of business or cripple your company for years.
When you handle IT proactively, a service provider can ensure you have a strong multi-layered cybersecurity strategy that is continually updated to defend against the newest threats.
Makes Your Business More Resilient
When you have to put out IT fires, it can be a drag on productivity and any forward motion that you were hoping to achieve. When you have a break/fix mentality for IT, it also means you're not thinking ahead and preparing your infrastructure for the next unexpected event.
This year, we saw a pandemic that took everyone by surprise and drastically changed how companies in Canada and the rest of the world operated. Those that had been thinking proactively about cloud technology and team collaboration, had a much easier time adjusting because they had already put systems in place that would support remote workers. Those that didn't were slower to recover.
Adjusting your thinking to a proactive approach can ensure your company is ready for anything and is resilient in the face of the next pandemic or other unexpected event.
Reduce Costs & Improve IT ROI with Expert Managed Services
Data First Solutions offers tailored IT packages that are 100% customized to your needs. This includes having a professional on your side that is available 24/7 and is focused on ramping up your productivity.
What does your custom IT package look like? Contact us today to schedule a consultation. Call 416-412-0576 or contact us online.