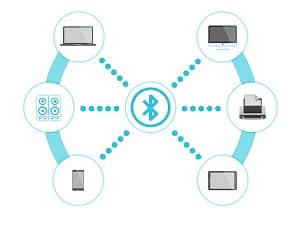 It can be hard to let go of an older operating system (OS), especially if you've become comfortable with it and it "seems to still work fine." However, there comes a time in every operating system's life when it reaches its pre-planned end of life (EOL).
The EOL date doesn't mean that a PC or server operating system will stop working, but it does mean that it will stop receiving the critical support needed to work securely.
All businesses should have the EOL date for an operating system on their calendar because if you continue using an OS past that date, it can lead to major IT compliance and security problems.
As of July 2020, nearly a quarter (23.3%) of users were still running Windows 7. Why is this a problem?
Because if your business is operating any computers running Windows 7 or any servers running Windows 2008, then you're past the EOL date on both, which was January 14, 2020.
What Does it Mean to be Past EOL Date?
All Windows products have an EOL date and it's the date that all critical support is ended. Basically, it means the operating system is "put out to pasture" and users should upgrade to ensure they don't leave devices vulnerable.
The end of Mainstream Support and the end of Extended Support are the two main dates to be aware of when it comes to a Windows operating system. The end of Extended Support is what's known as the EOL.
End of Mainstream Support: No more feature requests can be made, however feature and security updates continue. In the Windows lifecycle, this usually comes about 4-5 years after release date.
End of Extended Support (EOL): All support ends, both feature and those vital security updates. This date usually comes about 10 years after product release date.
Since both Windows 7 and Windows Server 2008 reached the end of extended support in January of 2020, it means those systems are completely vulnerable to an attack because they no longer receive security updates.
How Important Are Those Security Updates?
Security updates are a vital part of any cybersecurity strategy and required if you have to comply with any data privacy regulations. If you have operating systems no longer receiving updates, your network is like a sitting duck just waiting for a hacker to come along.
Approximately 60% of data breaches over the last two years happened because hackers exploited unpatched system vulnerabilities.
Steps for Upgrading Your PCs & Servers
Because it's already been several months since Windows 7 and Windows 2008 stopped receiving security updates, it's important that you update your devices as soon as possible.
Here are steps you can take to go through the upgrade process for your PCs and servers.
Upgrading PCs to Windows 10
For PC's operating on Windows 7, you'll want to upgrade them to Windows 10. This is a very well-received OS and offers a lot of productivity updates over 7 as well as improved device security.
Inventory Devices: First, you'll need to inventory all devices at your business. Make of list of each and which operating system they use (this will also be helpful going forward when Windows 10 is eventually replaced). Identify the computers running Windows 7.
Check System Specifications: Not all older devices may have the specs needed to upgrade to Windows 10. Check required specifications here to see which devices can upgrade and which need replacement.
Migrate Data for Decommissioned Devices: For PCs that can't upgrade, you'll want to purchase new PCs with Windows 10 on them and migrate the data from the older PC to the new one.
Upgrade Devices & Train Users: For those devices that can upgrade, you'll want to purchase Windows 10, go through the upgrade, and provide user training on the new operating system.
Upgrading Servers
When upgrading a server, you have two options to choose from, keeping your server on-premises or upgrading to a virtual server.
On-Premises: If the server meets the specifications, you can upgrade it to the Windows Server 2019operating system.
Virtual: If you're ready to take your server to the cloud, then you can migrate Windows 2008 and 2008 R2 to Microsoft's Azure virtual server, which puts your server in a cloud-based environment.
It's important to get professional assistance when migrating a server so all the applications, processes, and data can be properly transferred, and the old server can be decommissioned securely.
Get Help With Smooth Upgrades & Migration
s
Why struggle with a PC or server upgrade or data migration when you can have peace of mind knowing it's done right. Data First Solutions can help you with a trouble-free upgrade to ensure your business systems remain properly protected.
Need better IT? Contact us today to schedule a consultation. Call 416-412-0574 or contact us online.